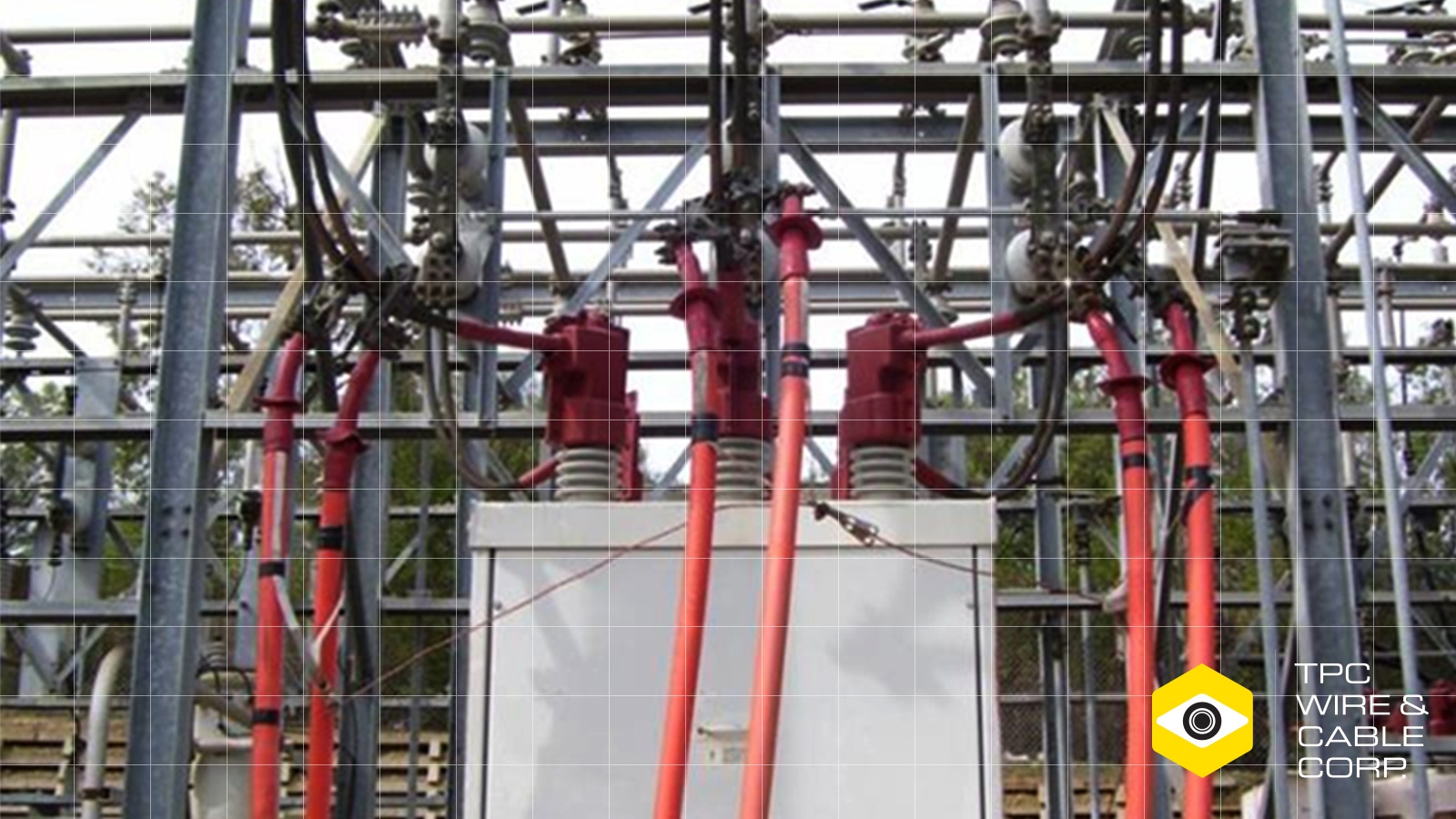 Medium Voltage (MV) power cables have a range of 2kV to 35kV and are used in the utilities industry for maintenance and repair of mobile substations, in industrial plant environments for power distribution, and in the mining industry for supplying power to drills, haulers, and more. Uses of medium voltage power cables are rising in popularity, so here's what you need to know about them.
1. Design & Construction Prevents Unsafe Charge Accumulations

While low-voltage designs are typically constructed with only an aluminum or copper conductor, insulation, and jacketing, medium voltage cable designs also contain a conductor shield and insulation shield.
Shields reduce the electrical stress on the cable or the effects of contact with a ground potential, where voltage can accumulate. Since electricity by nature finds the lowest point of resistance, the shields are there to spread the charge evenly and prevent build-up.
This safety mechanism prevents discharges that can damage cable and equipment, which leads to unplanned downtime, or worse yet, personnel injury that results in safety issues and workers comp claims.
2. Ratings Matter For Certain Industries
For the majority of MV applications, end users are looking for National Electrical Code (NEC) rated designs. This is because medium voltage applications are required to use a "Type MV" cable, according to the NEC. However, users in the utilities industry are not necessarily required to adhere to the NEC and follow their own codes, meaning they can simply choose shielded cable products, commonly referred to as "Type SH."
While flexibility is often a problem for Type MV cables (they are known for being stiff and difficult to work with in tight spaces), recent advancements have been made that result in highly flexible Type MV power cable.
3. Materials Make A Difference In Cable Life
The materials used in a medium voltage cable design can enhance the lifespan of the cable. Copper conductors (as opposed to aluminum) are selected for conductivity, strength and reliability. Insulation material is typically made of cross-linked polyethylene (XLPE) or ethylene propylene rubber (EPR). Jacket materials used include chlorinated polyethylene (CPE), neoprene and PVC, though it's important for the end-user to select a jacket material that is specifically designed to hold up to the application environment, which may include abuse from sunlight, heat, cold, etc. Thermo-set elastomer (TSE) used by TPC holds up to the harshest of environments, including molten aluminum. Yes, molten aluminum.
Another critical factor when selecting a cable is whether the jacket wall thickness is suitable to meet UL and CSA standards. Being UL compliant is essential because it means the cable has met standards for safety in their evaluations.


4. Unshielded Designs Are Available For Limited Use
In some instances, unshielded MV jumper cables featuring a conductor, conductor shield, insulation, and jacket (no insulation shield) will meet the basic needs of an application, as is often the case with OEM equipment. In this situation, the MV cables are usually found inside the equipment where space is at a premium and where only authorized personnel are able to access them. From a safety perspective, it's important for users to understand the purpose and restrictions for using unshielded jumper designs.

5. Terminations Are Critical
Terminating medium voltage cable is not a process but an art. Proper training is often required and there is little room for error. The smallest imperfection in a cable (think a speck of contamination, a nick, a cut strand) can cause failure and, potentially, safety hazards. End users may look to partner with their cable supplier for the purpose of building complete assemblies that are assembled by factory-certified installers and hi-pot tested to ensure integrity of the termination.
Are you using medium voltage cables in your applications? What features of an MV cable are important to you? If you're looking for 35kV cable (or any other voltage) that are tested rigorously and cut to your specs, contact us today and let's start the conversation on how we can meet your MV cable needs.
Looking for Flexible MV Power Solutions? Check out our brochure today!
*Source: "When To Use Medium Voltage Cables" by Mary Gannon of Wire & Cable Tips – http://www.wireandcabletips.com/use-medium-voltage-cables/